Priority Line 24/24 : (+39) 373 53 45 45 8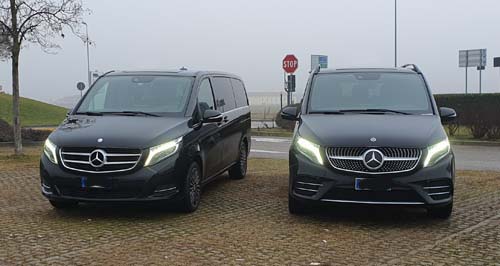 TRANSFER FROM BOLOGNA AIRPORT TO FIRENZE SIENA
Transfer Taxi Bus from Bologna airport to firenze siena
Florence is the capital city of the region Tuscany in Italy. The city used to serve as a center for medieval European trade and was a large influencer in many cultures that we still see today. We are your efficient airport taxi service to your next stop. The city is known for its Renaissance art, architecture and several landmarks. Visit the Palazzo Pitti, located near the south of the River Arno. The Palace is one of the largest museums in Florence holding a staggering number of artworks and displays to view. The building has gone through many changes, once belonging to Luca Pitti and later being purchased by the Duchess of Florence. When you are in Florence, be sure to check the many museums and art galleries holding a range of works from throughout the past. The Uffizi Gallery is a notorious museum with some of the most iconic works throughout history. It is said to be a must see and is a beautiful reflection of culture meeting history. Every street and building in Florence holds a unique story and significance. Florence has incredible and impressive architecture which supports the whole city. If you are a true fan of architecture, be sure to visit places such as The Florence Cathedral known as The Duomo. The Duomo is the largest in Italy with its own bell tower and crypt. The view from the top of the Dome is spectacular. It was planned in 1294 and took over 140 years to complete, making it a masterpiece. In Italian culture, food is crucial part of daily life and it is therefore an adventure to discover the kinds of Italian food the city offers. Visit the Da Nerbone, a traditional Italian restaurant with good prices and authentic Tuscan dishes. When you have time, go by the Café Gilli for pastries and coffee in a classical Italian setting. There are also many terraces such as Enoteca Pitti Pitti Gola e Cantina with a beautiful view of the Pitti Palace or the Borgo San Jacopo, its view over the river and Ponte Vecchio. If you are interested in fashion, Florence is the place to be. The city holds an immense influence on the fashion industry and has fashion museums to showcase the development of fashion. Visit the Ephemeral Fashion Museum or the Galleria del costume holding the works of prominent fashion designers and fashion ateliers. If you are exploring Florence and need more inspiration on what to do visit here.
Transfer from Bologna airport to firenze siena with our company has such advantages
transfer of Bologna firenze siena, taxi of Bologna Florence siena, taxi transfer from Bologna to firenze siena, transfer from Bologna airport to firenze siena.
Via Dello Steccuto, Florence Siena
Via Di Novoli, Florence Siena
Viale Giovan Battista Morgagni, Florence Siena
Via Mannelli, Florence Siena
Piazza Della Stazione, Florence Siena
Via Roma, Florence Siena
Piazza Duomo, Florence Siena
Piazza De' Mozzi, Florence Siena
Lungarno Acciaiuoli, Florence Siena
Borgo San Iacopo, Florence Siena
Via Del Cavallaccio, Florence Siena
Via Di Torregalli, Florence Siena
Via Bolognese, Florence Siena
Via Pratese, Florence Siena
Via Lombardia, Florence Siena
Piazza Acciaiuoli, Florence Siena
Piazza Del Terzolle, Florence Siena
Via Dell'argin Grosso, Florence Siena
Piazza Delle Cure, Florence Siena
Viale Di Porta Romana, Florence Siena
Via Elio Gabbuggiani, Florence Siena
Viale Filippo Strozzi, Florence Siena
Piazza Francia, Florence Siena
Via Gaspare Luigi Spontini, Florence Siena
Via Gherardo Starnina, Florence Siena
Piazza Giacomo Puccini, Florence Siena
Piazza Giovambattista Giorgini, Florence Siena
Via Mugello, Florence Siena
Via Nathan Cassuto, Florence Siena
Piazza Pier Vettori, Florence Siena
Piazzale Donatello, Florence Siena
Piazza Dell'unita' Italiana, Florence Siena
Piazza Leon Battista Alberti, Florence Siena
Piazza Beccaria, Florence Siena
Piazza Della Repubblica, Florence Siena
Piazza San Giovanni, Florence Siena
Piazza Santa Croce, Florence Siena
Piazza Ferrucci, Florence Siena
Viale Verga, Florence Siena
Via Mafalda Di Savoia, Florence Siena
Piazza Della Liberta', Florence Siena
Piazza Indipendenza, Florence Siena
Via Il Prato, Florence Siena
Piazza Ognissanti, Florence Siena
Piazza Santa Maria Novella, Florence Siena
Piazza San Marco, Florence Siena
Stazione Fs Di Castello, Florence Siena
Viale Calatafimi, Florence Siena
Largo Alcide De Gasperi, Florence Siena
Taxi Florence Siena
Transfer Florence Siena
"Taxi Florence Siena" ed "NCC Florence Siena" a confronto per tariffe, caratteristiche e diversa convenienza, in funzione delle tue esigenze e del tragitto che desideri.
Transfer Florence Siena
NCC Florence Siena
Le auto blu "NCC Florence Siena" non hanno tassametro e praticano tariffe comprese tra un minimo ed un massimo stabiliti dal Ministero Infrastrutture e Trasporti. Hanno quindi maggiore elasticità di tariffa.
Il costo viene calcolato soprattutto in base al chilometraggio (prescindendo dal tempo necessario) utilizzando un calcolatore automatico di tragitti e pedaggi come quello di ViaMichelin.
Una differenza importante sta poi nel fatto che la tariffa dell'auto blu non ha sovrapprezzo per i tragitti extra-urbani.
Inoltre offre convenzioni favorevoli sia ai propri clienti fissi sia a clienti di hotel, aziende, professionisti, case di cura, scuole, autofficine, carrozzerie, ditte di soccorso stradale ecc.
Molte compagnie di noleggio con conducente in Florence Siena e provincia associano nella loro organizzazione numerosi autisti, con sedi sia nel capoluogo sia in provincia: tali organizzazioni quindi, dalla loro centrale radio, possono inviarti in breve tempo l'auto blu più vicina a te.
Risulta dunque più conveniente il servizio "auto blu Florence Siena" per tratte non brevissime (del costo di almeno 30 euro) e per tragitti extra-urbani, con la possibilità di chiedere un preventivo esatto.
Inoltre viaggi comodamente su autovetture di categoria superiore.
Se poi ti dovessi muovere con una piccola comitiva di amici o parenti, tutti assieme potrete salire su un confortevole pulmino NCC da 8 passeggeri, spendendo meno della metà di quanto vi costerebbe viaggiare separatamente su tre taxi.
Infine, il servizio NCC transfer è più personalizzato (puoi scegliere il tipo di vettura che desideri) e proprio perciò l'autista dell'NCC diventa spesso autista di fiducia del cliente, instaurando con lui un rapporto professionale continuativo.
La tua conveniente compagnia di NCC a Florence Siena è…
Questo spazio è disponibile per un'organizzazione di NCC
che voglia aumentare clientela e prestigio offrendo da qui:
Accompagnamento in Florence Siena, provincia e tutta Italia.
Consegna immediata di plichi importanti e di piccole merci urgenti.
Autisti professionali, esperti, educati e prudenti.
TAXI Florence Siena
Taxi Florence Siena Transfer Florence Siena
Le tariffe del "servizio taxi Florence Siena" sono invece fissate ed aggiornate periodicamente in base al regolamento taxi del Comune, che contingenta anche il numero di auto pubbliche in conformità alla Legge quadro n.21/1992. Il tassametro calcola automaticamente il costo del tragitto in base a chilometraggio, tempo, fascia oraria, zona urbana od extra-urbana. Per la chiamata alla "centrale radio" vi è un piccolo sovrapprezzo.
Tutto ciò rende più conveniente il taxi per tragitti brevi ed urbani, telefonando o recandoti al posteggio più vicino (cliccando qui trovi un completo "elenco posteggi taxi" ed utili consigli) oppure puoi chiamare la "centrale radio taxi Florence Siena", che ti dirà anche in quanti minuti il taxi arriverà da te. Inoltre i taxi transitano continuamente in ogni zona della città e sono ben riconoscibili: per il cliente in strada è quindi una grande comodità poterli fermare "al volo". I servizi di auto blu NCC e taxi sono attivi 24 ore su 24 in tutte le principali località e nei più importanti comuni della provincia di Florence Siena, tra cui: Riva del Garda, Torbole sul Garda, Arco, Brenzone, Tenno, Lago di Ledro, San Zeno di Montagna, Castelletto, Assenza, Cassone, Florence Siena wedding ecc.
Ad esempio, questo sito di pubblica utilità intende favorire una delle compagnie che operano meritoriamente nel trasporto di persone in città e provincia, mettendo a disposizione le pagine dedicate alle città di suo interesse.
Per ottenere massimi risultati abbiamo utilizzato un programma elettronico che assicura una perfetta leggibilità, anche dai cellulari delle tante persone che cercano su Google "taxi Florence Siena", "radio taxi Florence Siena" o "transfer Florence Siena".